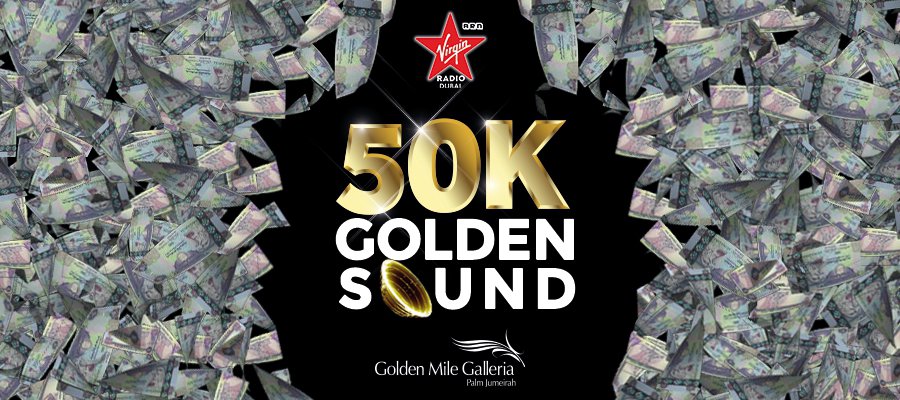 Abigail just walked away with AED 35,000 on The Kris Fade Show by guessing Virgin Radio's 50K Golden Sound with Golden Mile Galleria. Watch now to see the moment Abigail took a wild guess and got the answer right!
But guess what? We have a brand new sound from Golden Mile Galleria with a jackpot of AED 15,000 dirhams!!! Listen all day today to hear the sound and your clues to get you closer to winning. The number to call is 04-8715544.
For extra clues, you won't hear or get anywhere else, head to Golden Mile Galleria right now and also hear the GOLDEN SOUND as many times as you need!
Incorrect Guesses:
Packing tape being removed

Sandpaper

Marker writing on a cardboard box

Cutting clothes with scissors

Medal made from coconut shell

Shaking a tea box

Ripping a material

Signature being signed with a pen

Writing on a coffee cup

The sound of the friction when you jump out of a plane before you open a parachute

Guitar pick rubbing on a shirt

Vintage pen writing

Writing with a marker pen on paper

Velcro Opening

The sound it makes when you shake a sewing kit
New Clues: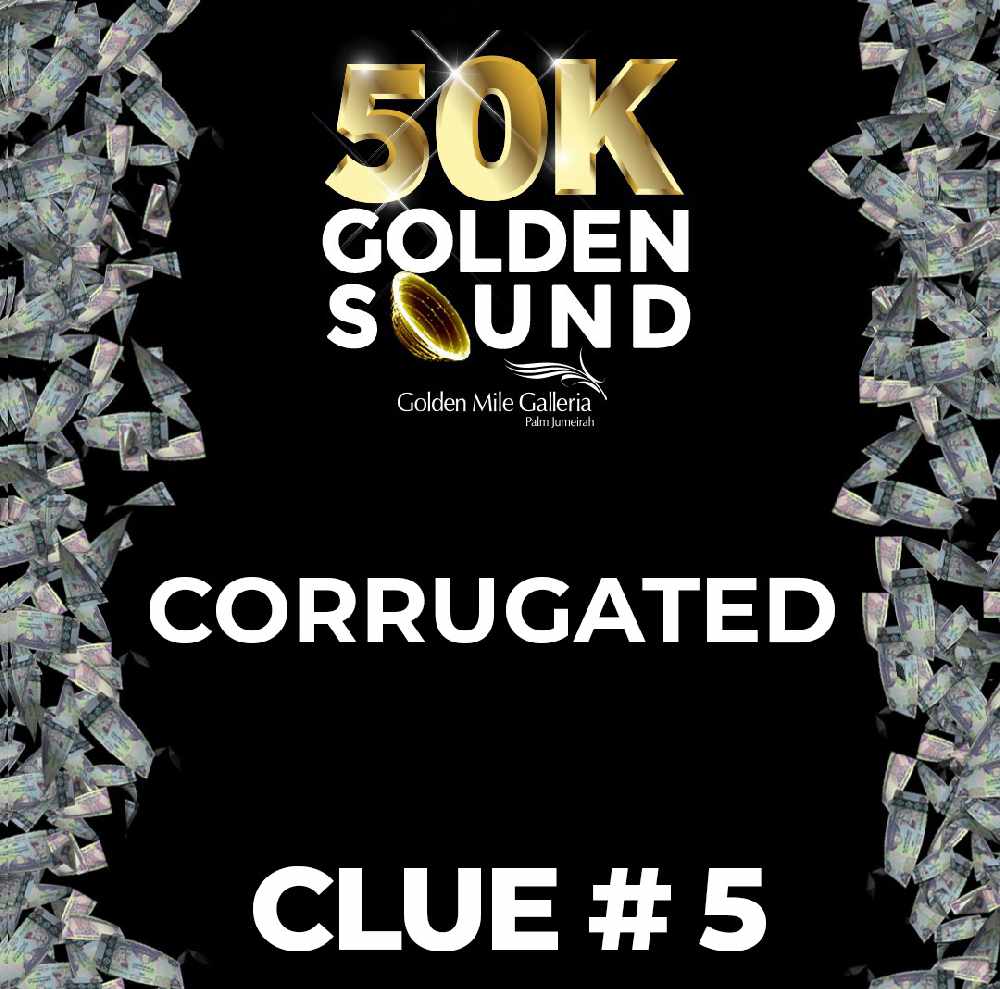 Previous image
Next image
Virgin Radio's 50K GOLDEN SOUND is powered by Golden Mile Galleria.